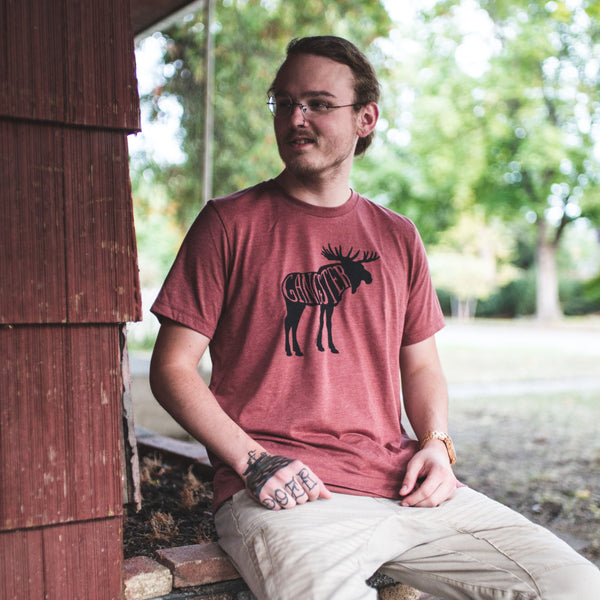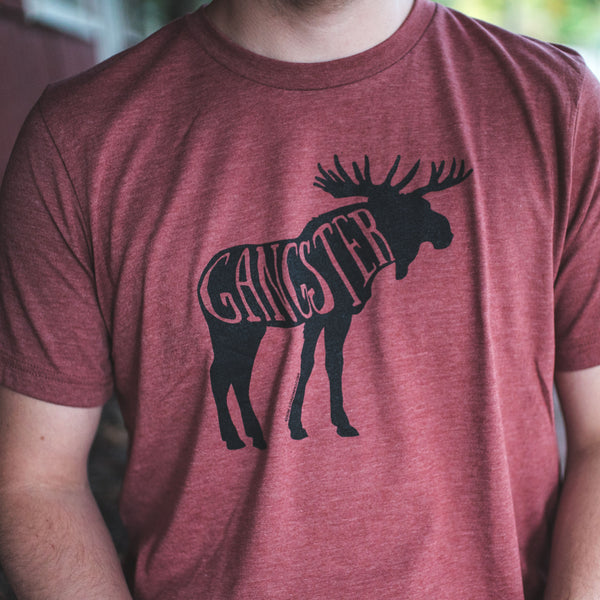 52% Cotton / 48% Polyester
Super Comfortable
Amazing Clay Color
Why gangster moose? In North Idaho, the moose is kind of the most gangster animal there is. They are amazing animals, but get on their bad side, and they'll bash in your car. Thus, the gangster moose.
This design came about one evening before our pop up at the food truck rally. Andy had this wacky design in his head and started playing around with it. Nichelle didn't think it fit our brand very well, but stickers were made in time for the food truck rally, the next day, the Gangster Moose stickers were our #1 seller.