Epic Views & Hiking Boots Stickers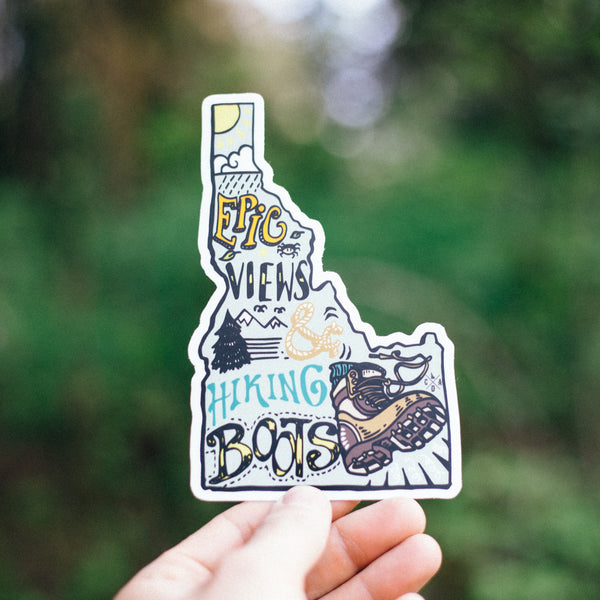 Our original design, Epic Views & Running Shoes was a big hit because the Coeur d'Alene area has such a passion for marathons and triathlons. The people in our area are also passionate about the great outdoors! Hiking, backpacking and camping. And so there was an immediate call to do a similar design that reflected that. And so we did! This sticker applies great to cars, water bottles, laptops, windows, and other smooth finished surfaces. 
This sticker is approximately 5.5" tall x 3.5" wide, it's waterproof, outdoor durable, and made of high quality matte vinyl.