Honeysuckle & Jasmine 10oz Soy Candle by Up North Goods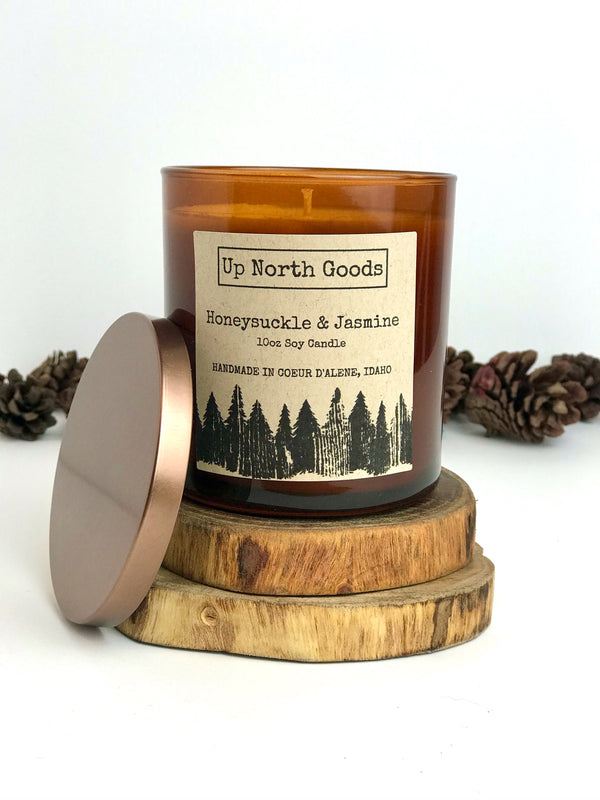 This soft and dreamy candle is perfect for any space. It's happy, inviting, and loved by all.

Notes of jasmine, honeysuckle, lemon, ginger, violet, and amyris.

Made with 100% soy wax and certified clean scents that are free of carcinogens, reproductive toxins, and other hazardous chemicals often found in fragrance. All materials and supplies are 100% sourced in the U.S.