Idaho Retro Rocket Ship Sticker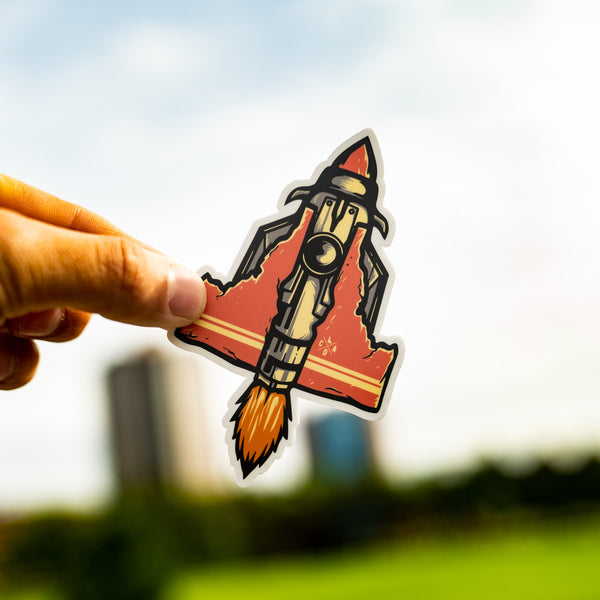 "Idaho is a great state....it just deserves it's own rocket ship. Plus, the shape of Idaho makes for awesome looking wings" - Andy. This design has been a concept for the last year and was finally brought to life in the Fall of 2019! This sticker applies great to cars, water bottles, laptops, windows, filing cabinets and other smooth finished surfaces. 
This sticker is 4.25" tall x 2.5" wide, outdoor durable, and made of high quality matte vinyl.