Lavender & Sage 10oz Soy Candle by Up North Goods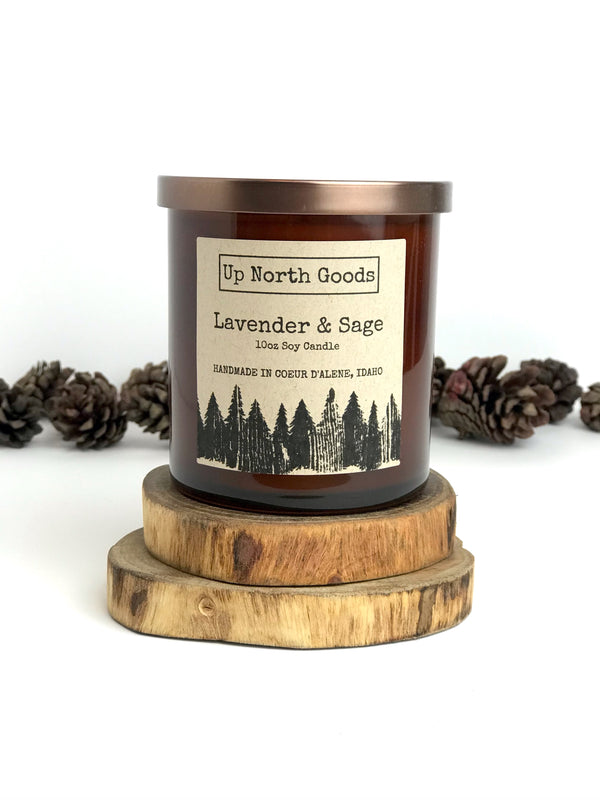 This not your ordinary lavender candle. It's sophisticated, proper, and oh so elegant.

"I actually really like this." - Harper (someone who does not like lavender anything)

Notes of lavender, sage, camphor, chamomile, rosemary, and sandalwood.

Made with 100% soy wax and certified clean scents that are free of carcinogens, reproductive toxins, and other hazardous chemicals often found in fragrance. All materials and supplies are 100% sourced in the U.S.