Washington Latte Art Sticker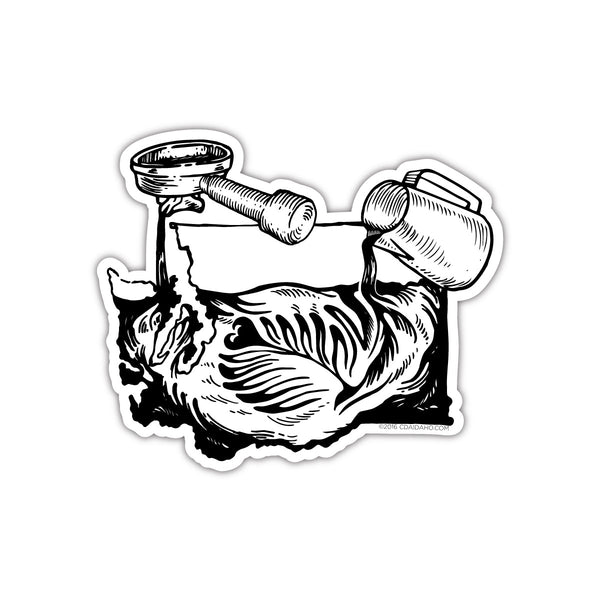 People have really enjoyed our Idaho Latte design. It's been such a big hit that we ended up making one for our friends across the border. For all of you coffee lovers in Washington State, your welcome :) This sticker applies great to cars, water bottles, laptops, windows, filing cabinets and other smooth finished surfaces. 
This sticker is approximately 4.5" wide x 3.75" tall, waterproof, outdoor durable, and made of high quality matte vinyl.